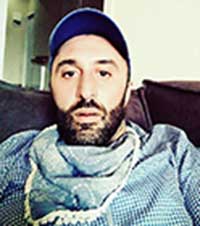 My name is Konstantine Khvistani and I am a disabled person having coordination and moving problems. I am an asylum seeker from Georgia together with my wife and two children.
This year in September I was searching for organisations which can help me to get a scooter to increase my mobility. I sent an email to 30 organisations. DRW is the one which answered me quickly. Rahel even came to my place to visit me. I appreciate the way DRW receives newcomers with disabilities.
DRW is supporting me on trying to obtain a mobility aid (scooter). Not only that, connecting me with other organisations and people who were/are in a similar situation is very important for me.
I hope DRW will continue in some way and I will get a chance to participate in DRW activity.