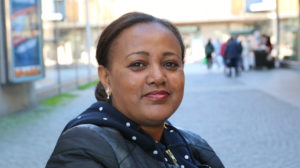 Rahel Abebaw Atnafu
Advisor
Rahel is a positive and engaged person who has dedicated a big part of her life to advocacy work with disability rights movement both in her home country Ethiopia and Sweden. Rahel has been active in the civil society sector as a board member and Secretary-General of the Federation of Ethiopian National Association of People with Disabilities (FENAPD). she has also worked at the Ethiopian department of Landmine Survivors Network. During her time in Sweden Rahel has worked as administrative assistant at My Right. Since 2013 she is sitting on the board of the organization. Rahel is a field worker and the administrative assistant of Disabled Refugees Welcome project. Her unique experience and motivation is a important asset for this project.
---

Jamie Bolling
project manager
Jamie is the executive director of the  Independent Living Institute. Jamie has a Master's degree in social anthropology and work experience of research in disability issues as well as international development cooperation. From May 2009 – October 2017 Jamie served as executive director at ENIL – European Network on Independent Living. She became member of STIL 1992. She sat on STIL's board  in 90's and does it even today as deputy chairperson. Moreover Jamie is the coordinator of the project that STIL has in Bosnia together with IC Lotos through MyRight. Between 2010 and 2014 Jamie was also member of the advisory council of EU's Fundamental Rights Platform (FRP). Jamie works for the right of independent living and self-determination of people with disabilities.
---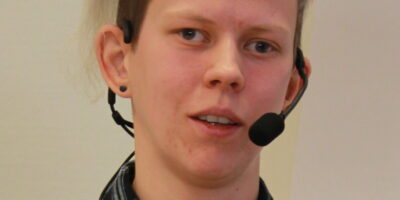 Mari Siilsalu, Lawyer
mari@independentliving.org
Mari was born and raised in Estonia where she was active in the Estonian Independent Living movement. Through that work, she gained experience working with project activities, counseling and campaigning for the right to live independently for people with disabilities. She moved to Sweden in 2013, when she began work at the European Network on Independent Living (ENIL).
At the Independent Living Institute, she has worked as a consultant, educator and project employee since 2019. Mari has a bachelor's degree in law (2022) and works as a lawyer and educator within the framework of various projects at the Independent Living Institute.
---
Erik Tillander, Journalist/communication
erik@independentliving.org
---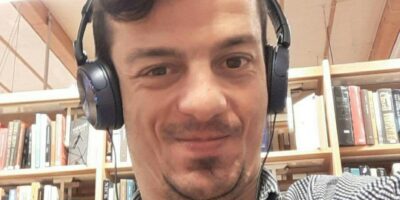 Antwan (Tony) Zolomyan, Advisor
antwan@independentliving.org
Antwan, everyone calls him Tony, was born and raised in an Armenian family in Syria. There in his teens he was active in several associations for people with disabilities. He was deputy chairman for one organsation. Tony immigrated to Sweden in 2013 due to the war in Syria. He learned Swedish quickly and in 2021 he began to study both Disability Studies at Linköping University and the Bachelor's Program in Pedagogy and Public Health Science at Stockholm University. One of Tony's most basic beliefs is that will is key.
---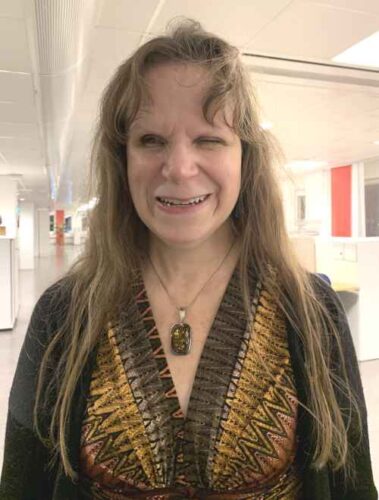 Tiina Nummi-Södergren
tiina@independentliving.org
My background is that I am a disability activist and have worked with human rights throughout my professional life. I have worked in Sweden with projects most recently at the Swedish UN Federation on disability perspectives and the global sustainability goals and rights in the CRPD. I have also worked for 15 years in development cooperation with people with disabilities at MyRight and in international advocacy work, including within the European Blind Union and the World Blind Union. I participated in State party meetings for the CRPD and in the development of the global sustainability goals at the UN in New York. I have worked with rights for women with disabilities since my youth. Now in Forum Women and Disability. I also work with children's rights at UNICEF and of course with questions about children with disabilities and their rights now that the Convention on the Rights of the Child has become law in Sweden. Of course also internationally.
---
Suzanne Elmqvist, consultant
---
Philip Day, Web/communication
philip@independentliving.org