Our project  Mutual integration and the right to work is  underway!
The project will build on the experiences from ILI's previous project Disabled Refugees Welcome, DRW, and will work in an even more concrete way with integration for migrants with disabilities where work is in focus.
It is a three-year project and is funded by the Swedish Inheritage Fund.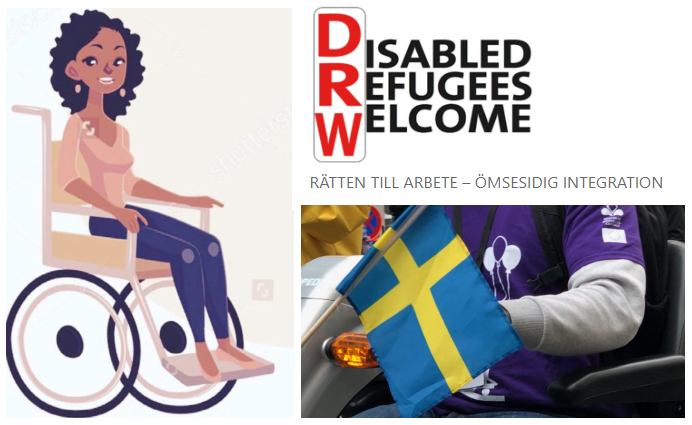 One of the most important insights we gained from the earlier DRW project was about the importance of employment for the integration process. Getting a job can be described as the key to Swedish society. This project will therefore have its main focus on work.
Primary target group
The project's primary target group is migrants with disabilities and the primary purpose of the project is increased employment. Other objectives are to increase participation, power of action and autonomy, as well as to raise awareness of the right to work as expressed in the UN Convention on the Rights of Persons with Disabilities Article 27.
Secondary target group
The project's secondary target group consists of actors who meet people in the primary target group, ie people in the public or private sector, in authorities, and in organizations. Knowledge is also lacking there.
Keep in touch!
The project is in great need of participation and collaborations both with migrants with disabilites and with other actors, public and private, authorities, civil society organizations and volunteers who also want to improve integration from a rights perspective.
So get in touch with us:
Via email: info@disabledrefugeeswelcome.se
Or phone: +46 734 24 2225
The website for the project is the one you are on, the same as Disabled Refugees Welcome.