Summer is coming and we have a planned series of meetings and events – so get your calendar and book these dates in June. Without your support and your participation, we will not get anywhere.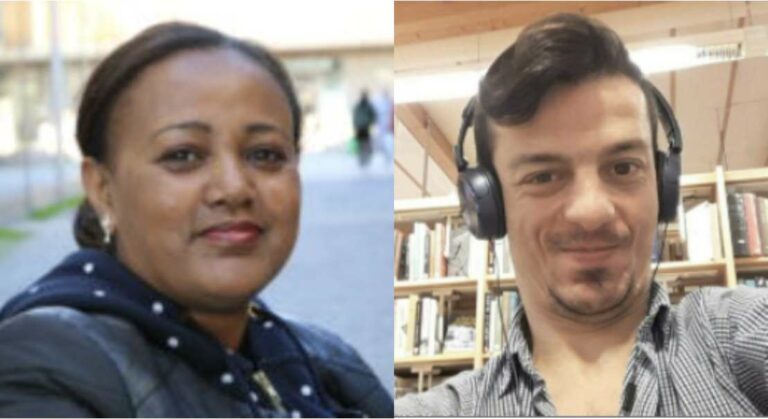 Get in touch with our field workers!
The Mutual Integration and Right to Work (RTA) project has two field workers – Rahel Abebaw Atnafu (from Disable Refugees Welcome, DRW) and Antwan Zolomyan (Tony). Both have their own experience of disability and are well versed in issues of migration, disbility rights, and employment.
Rahel Abebaw Atnafu was born in Ethiopia and her mother tongue is Amharic. Tony Zolomyan was born in Syria and his mother tongue(s) are Armenian and Arabic. Both also speak fluent Swedish and English.
Feel free to contact them with your questions:
tel: 073 424 2225 (Rahel) rahel@independentliving.org 
antwan@independentliving.org

Read more about Rahel and Tony at this link.
Our June schedule in brief
June 2 13:00 – 19:00 Disabled Refugees Welcome – the right to work (we) at Järva Week
June 3 15:00 Meeting – focus group with the Swedish Agency for Participation
June 11 14:00 Picnic with international coffee at Trekanten
June 13 10:30 – 12:00 Theme meeting – about starting a business
27 June 16:00 – 18:00 Meeting of the reference group with own experience
More information further down in the newsletter

The right to work at Järva Week
On Thursday the 2nd of June, we will be on site at Järva Week . We will spread information about the project and listen to what is happening. Find us there!
We do not have our own place but will move around and maybe hangout at the tents of other disability rights organizations.
Get in touch if you want to meet us  jamie.bolling@independentliving.org
Or look us up there. If you can not find us, call  070 408 50 97  (to Erik).
The location is Spånga IP. A map is available on Järva Week's website.
---
Picnic with international coffee
We will celebrate that summer is coming with a picnic on the theme of International coffee . Bring coffee from your country! We are at Trekantens Badstrand by Liljeholmen to talk and taste some coffee.
June 11 at 2 p.m.
tell Jamie that you are coming
jamie.bolling@independentliving.org
(Of course, you do not have to bring coffee.)
---
Come and listen to Coompanion about your own or cooperative business
June 13 at 10:30 – 12:00 Maria Aziz will visit our office in Farsta to speak about Coompanion.
Coompanion is an organization that describes itself as experts in cooperative and sustainable entrepreneurship supporting people who want to start a business with advice, information and inspiration. Maria Aziz will talk about the advisory support they offer and answer questions about entrepreneurship.
register with jamie.bolling@independentliving.org
---
Reference group meeting
It's time for the second meeting with the reference group consisting of the experts with their own experience of migration and norm-breaking functionality. On July 27, 1600 – 18:00 we will meet via zoom .
Would you like to join? Contact jamie.bolling@independentliving.org
---
We need you!
Are you a migrant with a disability? Are you interested in sharing your experiences of applying for a job in Sweden or having to apply for a job in Sweden? In that case, please contact Rahel Atnafu – rahel@independentliving.org .
More contact information can be found at this link.